Home
»
Labor Day 2022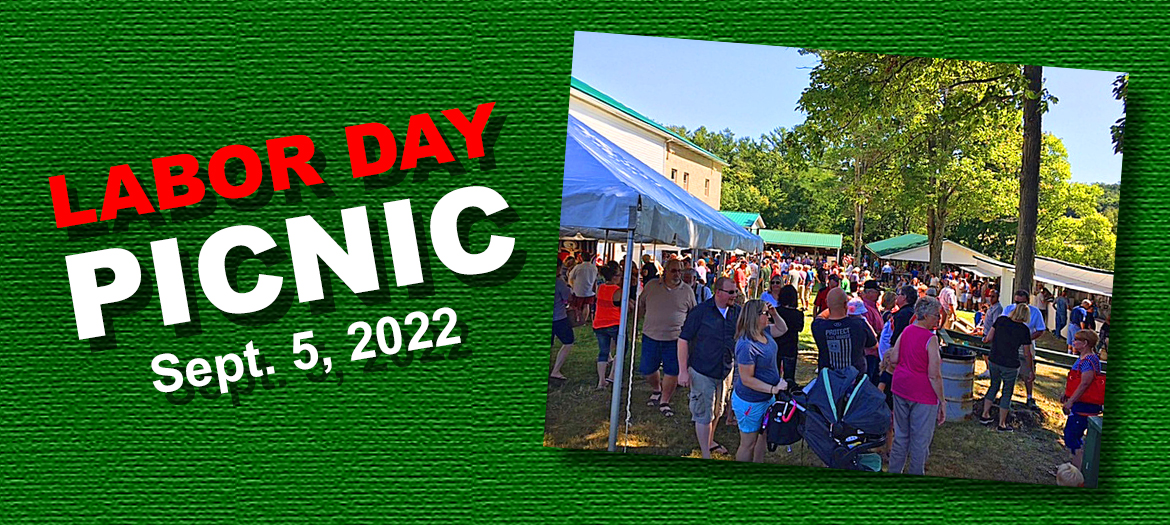 ST. MICHAEL'S LABOR DAY PICNIC
The St. Michael's Church Labor Day Picnic is scheduled for

September 5, 2022

. Join us for our famous Chicken & Ham Dinners, fun games of chance for all ages, and more! Returning this year is the Quilt Stand, held on the grounds of the Picnic. The stand will be raffling off several beautiful quilts made by members of the St. Michael Rosary Society. Our ever-popular Labor Day Loot and Farm to Table raffle tickets will be available for purchase online and in-person. See below for more details on all your favorite Labor Day Picnic activities!
St. Michael's Labor Day Picnic
Over 130 Years of Tradition
September 5th
11 a.m. to 4 p.m.
Held on parish grounds - 18765 Route 208, Fryburg, PA
Easy Access from I-80 and US Route 322

Dinner - Games of Skill & Chance - Chinese Auction - Raffles

Rain or Shine - Handicap Accessible



All proceeds

benefit the maintenance and upkeep of the historic St. Michael's Church.
Serving Delicious Homemade Chicken & Ham Dinners!
With Homemade Noodle Soup and Desserts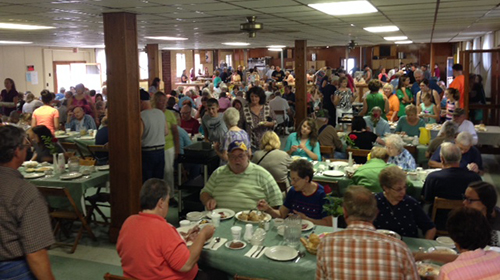 Dinner prices are $12.00 for adults and $6 for children. Pre-school age and under are FREE.

Dine in or take out! Dinner ticket sales begin at 10 a.m. with dinners served between 11 a.m. and 2 p.m. Dinner tickets are also available for advance purchase at the parish office, located in Lucinda. Indoor and outdoor seating will be available!

**The Refreshment Stand will also be open throughout the day featuring hot dogs, nachos, pop, and other picnic fare.**

Games, Raffles and More!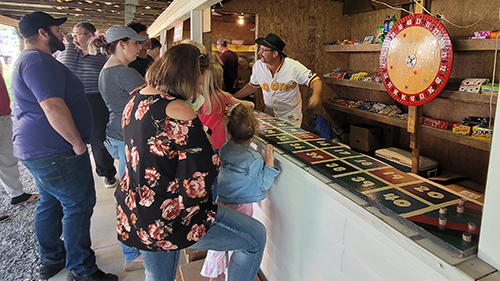 All booths and games open at 11 a.m. on the picnic grounds. Games of skill and chance for all ages will be featured including:
100 Item Chinese Auction
Meat Raffles
Quilt & Blanket Stand
Baked Goods Stand
Candy Game
Stuffed Animal Game
and more with great prizes for all ages!

Quilt & Blanket Stand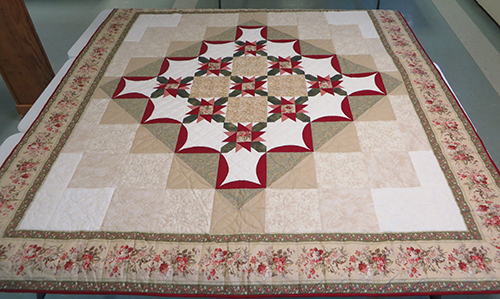 The Labor Day Picnic welcomes back its traditional Quilt Stand featuring several beautiful quilts, all made by members of the St. Michael Rosary Society. The stand will also raffle off blanket throws with a stunning image of St. Michael Church. Quilts and blankets will be raffled throughout the day of the Picnic with no prior sales available online. Photos of the quilts and blankets will be posted on the St. Michael Labor Day Picnic Facebook page in the weeks leading up to the event!



Raffle Tickets
Purchase Tickets Online HERE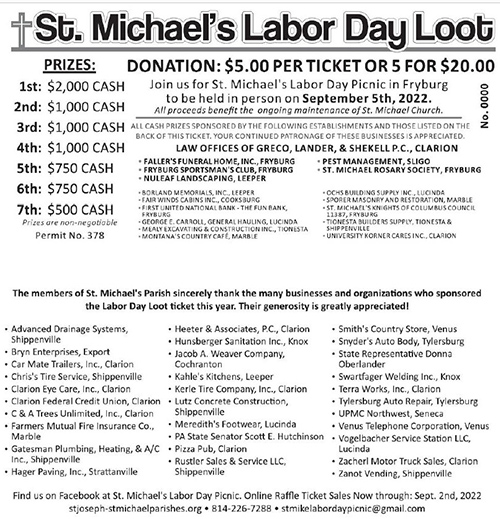 Labor Day Loot Ticket – this ticket features CASH ONLY prizes worth $7,000 total! Requested donation for tickets is $5 each or 5 for $20.
1st Prize, $2,000 cash
2nd Prize, $1,000 cash
3rd Prize, $1,000 cash
4th Prize, $1,000 cash
5th Prize, $750 cash
6th Prize, $750 cash
7th Prize, $750 cash
A very special thank you to all of our 2022 Loot Sponsors!

Farm to Table Ticket – this ticket features over 40 prizes of various cuts of fresh, local meat as well as other locally made food products. The grand prize is a live calf or $200 cash! Requested donation for tickets is $1 each. CLICK HERE TO SEE ALL THE PRIZES AND SPONSORS!

All raffle tickets can be purchased in advance both in person AND online!

Online ticket purchases are available through Bidding Owl (a secure, non-profit charity auction service) at www.biddingowl.com/SMPLaborDayPicnic. Stubs will be entered into the drawing and the return portion of the ticket will be mailed to the buyer. Online ticket sales end on September 2 at 11:59 PM!

Tickets can also be purchased in advance in-person at the doors of both St. Michael Church in Fryburg and St. Joseph Church in Lucinda, the Parish office in Lucinda, OR at various local businesses.
Tickets will also be available for purchase in-person on Labor Day, September 5th, from 11 AM to 3 PM on the grounds!

*You can contact us for tickets at stmikelabordaypicnic@gmail.com or by calling our Parish Office at 814-226-7288. Be sure to indicate the quantity of tickets you desire as well as your name and mailing address. Requests for tickets must be received by August 29, 2022, to allow for return mail.

Labor Day Picnic Sponsors & Donors

The St. Michael Labor Day Committee sincerely thanks each of this year's sponsors and donors for their support. We ask that you please patronize the local businesses that provided their generous sponsorship of our Labor Day Loot Ticket prizes as well as our Farm to Table Ticket prizes.

For a complete list of sponsors, please click here. Thank you!


Contact Info

Additional information is available by calling 814-226-7288 or emailing stmikelabordaypicnic@gmail.com.

Follow us on our St. Michael's Labor Day Picnic - Fryburg Facebook page!